Hiking in Aspen is one of the most popular outdoor activities in the area, and enjoying a day hike is sometimes the best way to appreciate the natural beauty of the Rocky Mountains.
Castle Creek Valley Hikes
A hike up to a high alpine lake is truly a rewarding experience, and nestled in the mountains that surround the city of Aspen are some of the most scenic alpine lakes in the state. A short drive up Castle Creek Road brings hikers to the trailheads of Cathedral Lake and American Lake. Both alpine lakes are situated at approximately 11,000 feet, presenting an idyllic setting for an alpine picnic.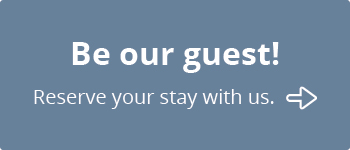 Independence Pass Hikes
To truly take in the beauty of the Independence Pass area, the Lost Man Loop is a fantastic high altitude hike, with its highest point at 12,800 feet. At just under 9 miles, the Lost Man hike begins at either the Linkins Lake Trailhead or the Lost Man Trailhead, since hikers begin or end at either trailhead. The trail leads to both Linkins Lake and Lost Man Reservoir, both being exceptional spots to enjoy lunch and take a break. For an easy hike to an alpine lake, the peaceful hike to Weller Lake is the perfect length at only 1.2 miles round trip.
Aspen Hiking Trails
Hiking options just steps outside of downtown Aspen include the Rio Grande Trail, the Smuggler Loop, Ute Trail, and Sunnyside Trail. The Rio Grande Trail is an easy hike along the Roaring Fork River, and it is paved for the majority of its 43 miles.
Smuggler Mountain Road, Hunter Creek Trail & Ute Trail
The Smuggler Loop is a popular hike that starts at the base of Smuggler Mountain and ends at the Hunter Creek Trailhead. It is a moderate hike that offers stunning views of the town of Aspen, the four ski areas, and the Roaring Fork Valley. The Ute Trail is a short and strenuous hike that winds partways up Aspen Mountain. Hikers can trek to the top of the Ute Trail for breathtaking views of Aspen, or continue up to the top of Aspen Mountain—whose summit registers at 11,212'—to enjoy a well deserved break and lunch at the Sundeck Restaurant.
Sunnyside Trail
The Sunnyside Trail is a moderate to difficult trail on Red Mountain where hikers can enjoy stunning views of Buttermilk Mountain, Aspen Highlands ski area, Aspen Mountain, and Pyramid Peak. As its name indicates, the trail is in direct sunshine most of the day, so this hike is the most enjoyable in the early morning, late afternoon, and evening.
Contact Us
For additional information on any of these Aspen area hikes, Aspen Square guests can call the Aspen Square Condominium Hotel concierge at (866) 285-7876 ext. 3515, or email them at concierge@aspensquarehotel.com. Non-guests can contact the Aspen Chamber Resort Association by calling (970) 925-1940.