Aspen is a bike-friendly mountain town with bike lanes winding in and around the downtown core, with areas designated as walking/biking streets requiring motorists to slow down. There are also numerous bike paths that lead in and out of the city of Aspen. During your visit, you'll want to spend a sunny afternoon exploring this beautiful Colorado destination by bike.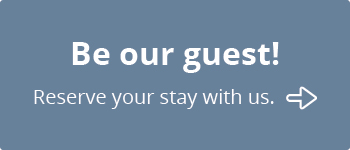 Contents
Here, we offer suggestions for all types of bike riding, from cruising down bike paths to plowing through a snowy trail to riding on a winding mountain road.
Bike Paths
RIO GRANDE TRAIL
Aspen is a town that loves its trails, and offers lots of bike path options. The most popular path for a leisurely ride is the Rio Grande Trail. From downtown Aspen, you can catch the Rio Grande Trail behind the post office near the Aspen Center for Environmental Studies on Puppy Smith Road.
From there, the path goes as far as Glenwood Springs—about 40 miles down valley. If you're looking for a challenge, you can pedal those 80+ miles, but we recommend biking from Aspen to Woody Creek—around 8 miles one way.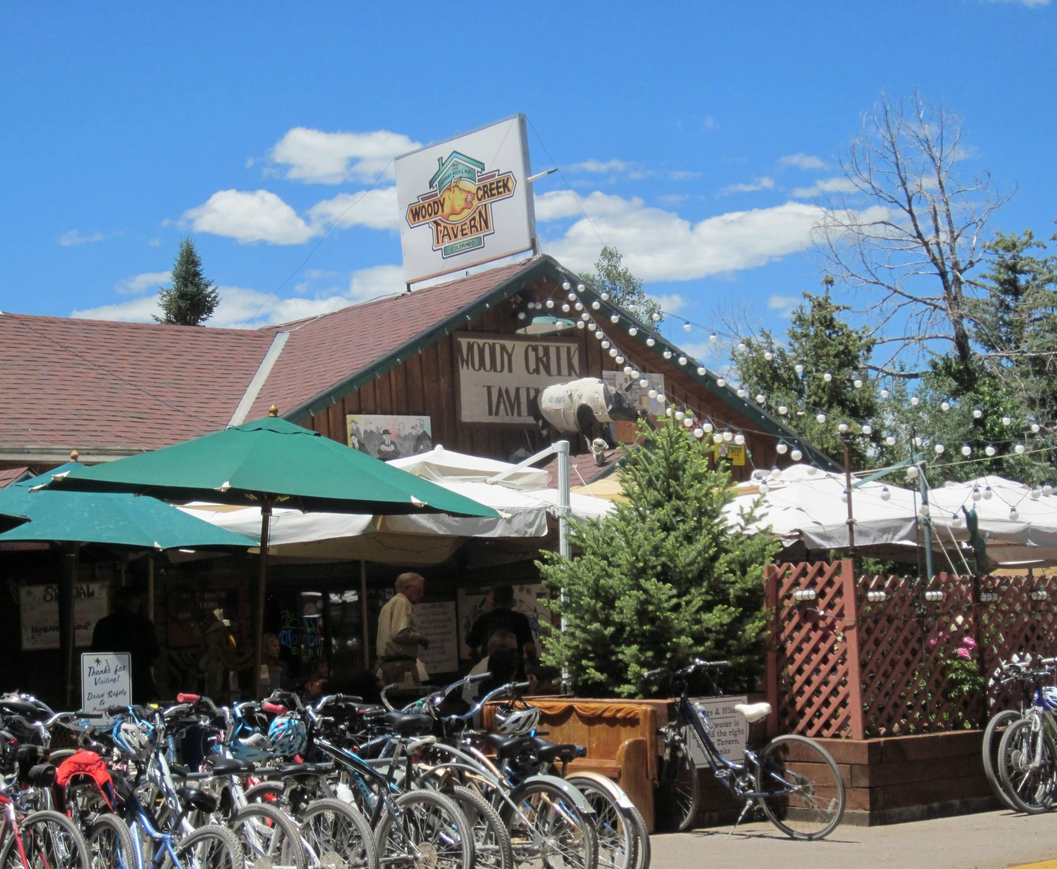 Image: TripAdvisor Traveler Photo / Rosemarie63090
BIKE ASPEN TO WOODY CREEK TAVERN
When you pedal into Woody Creek, you'll notice where everyone congregates—at the Woody Creek Tavern. On a typical summer afternoon, you'll notice loads of bikes parked outside this popular restaurant. Take a lunch break here, chow down on chips and guac, quench your thirst with an ice-cold Arnold Palmer, and enjoy the Tavern's fun, casual atmosphere.
After lunch, hop back on your bike, and pedal up valley. In this direction, you'll spend your journey taking in stunning views of the "Power of Four"—Aspen Snowmass's four ski mountains – Aspen, Buttermilk, Highlands and Snowmass.
On the Road
CASTLE CREEK ROAD
If you particularly enjoy road biking, you'll find many opportunities in Aspen for energizing road rides along scenic routes. Ride up Castle Creek Road for about 11 miles to Ashcroft. Ashcroft is a ghost town turned outdoor museum, now maintained by the Aspen Historical Society. Take a tour of the ghost town's remaining structures, and then, ride another mile to Pine Creek Cookhouse for a well-deserved lunch.
MAROON CREEK ROAD
The sixteen mile, round trip bike ride to Maroon Lake and the Maroon Bells is a memorable experience. The picturesque road winds through Maroon Creek Valley, offering you spectacular mountain vistas the entire ride. The road ends at the Maroon Bells Recreation Area, located in the Maroon Bells-Snowmass Wilderness. From here, you can rest on a bench, and take in the view of Maroon Lake and the Maroon Bells, the two most photographed peaks in North America.
On the Trail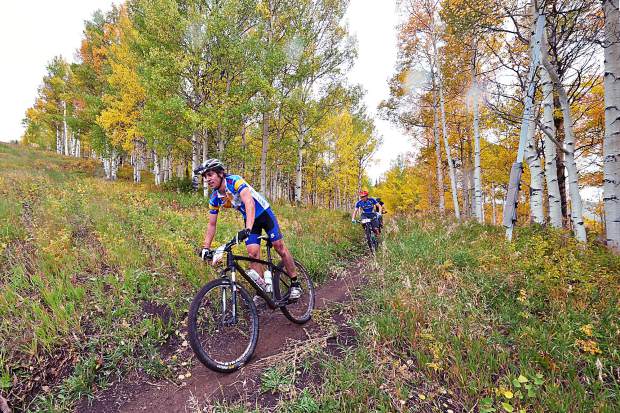 Image: Aubree Dallas for The Aspen Times
GOVERNMENT TRAIL
Mountain bike trails in Aspen challenge your endurance and bike-handling skills. Extending between Aspen and Snowmass, the Government Trail is just under 10 miles one way, according to the US Forest Service trail description. This scenic trail winds through wildflower meadows, mountain streams, and aspen groves.
From Aspen you can catch the Government Trail at the Aspen Recreation Center (ARC). You'll see a sign for the trail behind the ARC, at the bridge that spans Maroon Creek; that bridge leads to the Tiehack side of Buttermilk Mountain.
From Snowmass, there are several ways to catch Government Trail; one way is by starting at the end of Wood Run Road; another is by making the connection at the top of the Powerline Trail.
SMUGGLER MOUNTAIN ROAD
Smuggler Mountain Road isn't just for hiking! This trail will get your heart pumping on the ascent, and on the descent, you can catch your breath while enjoying a quick ride down the wide, non-technical old jeep road.
On the Snow
Each winter, more and more bike enthusiasts are taking to snow biking as a way to stay on two wheels even after a thick blanket of snow falls in Aspen Snowmass. Also known as fat biking, snow bikes have oversized "fat" tires that give you the stability and power to conquer any trail condition—from champagne powder to heavy slush to thick mud to dry pavement. In the winter, you can fat bike on the Rio Grande Trail.
After catching the Rio Grande behind the post office on Puppy Smith Road, you'll have about 2 miles of pavement before hitting groomed snow starting at Henry Stein Park off Cemetery Lane. This bike route allows you to experience how much fun these fat-tired bikes are on pavement and on snow.
On a Community Bike
In 2013, Aspen joined the community bike sharing movement with the introduction of WE-cycle. Since then, the program has taken off, with residents and guests depending on the community bikes to run errands, or taking out a bike for a quick spin on the Rio Grande.
Using a WE-cycle is easy. You can take a WE-cycle "townie" or cruiser bike from one of two stations a few steps from the Aspen Square Hotel. A WE-cycle station is located across the street from City Market, and there's another station at the Gondola Plaza. After getting a set of community wheels, you can bike over to the Music Tent for a Sunday afternoon concert. Another great option is to head to the Hunter Creek WE-Cycle station, where you can transition from wheels to boots by hiking the Hunter Creek Trail.
Let Us Help You
Whether bicycle riders are looking for a peaceful cruise along the river, a challenging and technical mountain bike trail, or a scenic road ride, Aspen offers it all.
For additional information on biking Aspen, Aspen Square Hotel guests can contact our concierge at 1-866-285-7876 EXT. 3515, or email concierge@aspensquarehotel.com. Non-guests can contact the Aspen Chamber Resort Association at (970) 925-1940.